Stay Safe In Any Situation With Our Self-Defense Classes
It's no secret that the world can be a dangerous place. Are you prepared to protect yourself and your loved ones at a moment's notice? Now you can be.
Our Self-Defense Classes in Lawrenceville offer everyday men and women a practical set of skills that could one day save your life. Join us at Gwinnett Training Academy and take on the best training in town.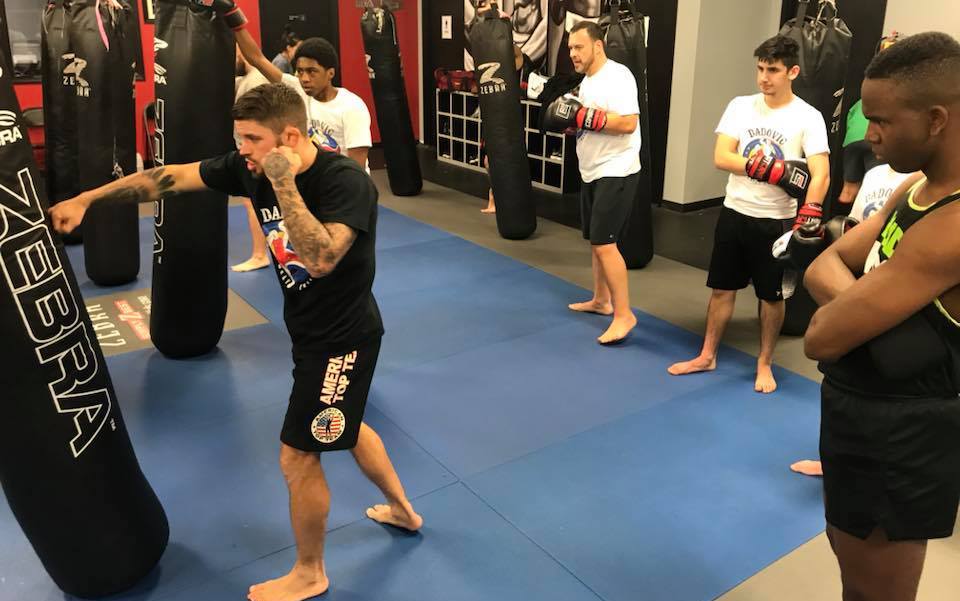 Our Self-Defense Training Spans Any Situation Or Strategy
From guns and knives to home intruders and sneak attacks, we're here to help you stay prepared for any situation. In our Self-Defense Classes, you'll learn a core set of skills rather than a drawn-out system of movements. The goal for us is to prepare you to act at a moment's notice without having to remember a complicated system.
Our classes in Lawrenceville can help men and women of all skill levels get the training they need to stay safe.
In no time, you can learn:
How to react at a moment's notice
Effective and efficient striking techniques
Close-combat and disarming strategies
The best ways to keep a clear mind and stay calm
Our Self-Defense Classes in Lawrenceville aim to first teach the most vital techniques before helping you perfect every element with controlled sparring and practice sessions.
Prepare Yourself Today With Our Self-Defense Classes In Lawrenceville
Don't wait until it's too late. Learn how to overcome any real-world challenge with decisiveness and control in our Self-Defense Classes at Gwinnett Training Academy. We're here to help everyone in Gwinnett County stay safe. Don't miss out.
Fill out the short form on your screen to learn more or get started today!