The Best High-Energy MMA Classes For All Experience Levels
If you've never tried it, Mixed Martial Arts training might sound intimidating. But at Gwinnett Training Academy, we're here to show you how exciting and accessible this system can be.
Join us today for the best MMA classes in Lawrenceville and take on a total-body workout while you learn the best self-defense skills for competition or the real world.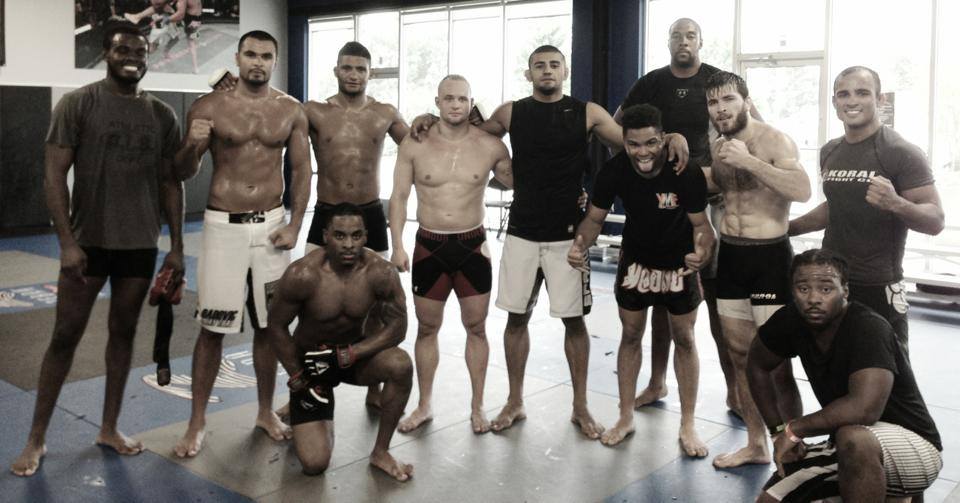 Let Gwinnett Training Academy Give You Access To The Best MMA Classes Around
We're not here to guess and cut corners. Each of our Mixed Martial Arts Classes in Lawrenceville is led by a certified instructor who is dedicated to teaching this sport the right way.
With us, whether you're a beginner or an experienced fighter, you'll learn the most effective and efficient skills in order to avoid injury and get the most out of your body. Build your skills one step at a time and learn to put them to use with controlled sparring sessions in a safe and supervised environment.
Our MMA Classes help men and women of all abilities:
Learn each technique and how to use it in any situation
Master effective defense strategies from any position
Take pride in the process every step of the way
If You're Looking For A Total-Body Workout, You've Come To The Right Place
There simply is no better way to build total-body strength and fitness than with our Mixed Martial Arts Classes in Lawrenceville. Learn to use every muscle in your body in one cohesive motion to overcome an opponent from any position.
MMA training isn't about reps and weights. It's about helping you move with power and efficiency with every inch of your body. You won't even realize how hard you're working until you see the total-body results that come with it.
After just a few classes, you can enjoy:
Lean, toned muscles across your entire body
Rapid fat burn and sustainable weight loss
Boosted athleticism and flexibility
Incredible self-confidence in your accomplishments
Get More From Your Workouts With Our MMA Classes In Lawrenceville
If you're looking for a change, join us today for the best Mixed Martial Arts Classes in town. We're helping men and women in Lawrenceville and all of Gwinnett County get fit and master the best self-defense skills for any situation.
Just fill out the short form on your screen to get started. A member of the Gwinnett Training Academy will reach out right away to answer all of your questions.