Treat Your Child To An Exciting Program And Great New Friends In Our Kids Martial Arts Classes
At Gwinnett Training Academy, we're committed to helping your child grow and thrive. Our Kids Martial Arts Classes in Lawrenceville give students of all ages and abilities a chance to have fun staying active while they learn the ins and outs of multiple martial arts disciplines.
We are proud to serve students across Gwinnett County in a safe and secure environment where everyone can have a blast. Learn more today!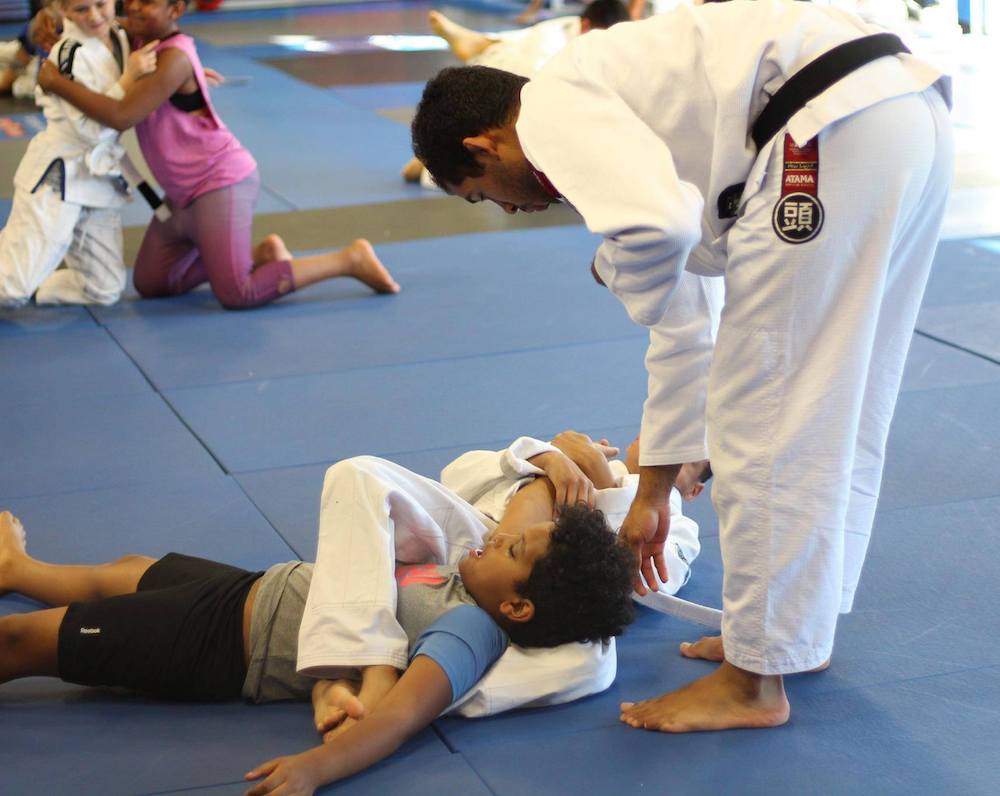 In Our Kids Martial Arts Classes, We Rely On Hands-On Training And Tons Of FUN!
It's tough these days to get most kids excited about staying active. That's why our Kids Martial Arts Classes offer a hands-on approach from start to finish. Our goal is to keep students of all ages and abilities engaged and excited to learn.
These classes in Lawrenceville offer instruction for a wide range of experience levels and our instructors are dedicated to ensuring that the needs of every student are met.
In no time, your child can build:
Strength, coordination, and athletic ability
Pride in the learning process and their new skills
Lifelong habits of physical activity
A great group of new friends that keep them motivated every day
Kids Martial Arts Training Can Also Prepare Your Child For Any Challenge Life Throws Their Way
There are certain things you just can't learn in the classroom, and at Gwinnett Training Academy, we're here to fill the gaps.
Our Kids Martial Arts classes use the skills and lessons of multiple disciplines to approach difficult challenges like bullies and peer pressure. We build students up through a series of accomplishments, helping them take pride in everything they do.
With us, your child can learn:
Unwavering self-confidence
Respect for others
Teamwork and communication skills
Determination and perseverance

Give Your Child A Boost Today With The Best Kids Martial Arts Classes In Lawrenceville And All Of Gwinnett County!
With us, there is no prior experience required. Children of all ages are invited to jump in today and have a blast learning with us. Our staff at Gwinnett Training Academy is excited to give your child access to all the lessons and values of high-quality martial arts training. Are you ready to get started?
Just fill out the short form on your screen now! We'll be happy to answer all of your questions about our Kids Martial Arts program and everything else we offer here in Lawrenceville.