Perfect Your Stand Up Striking And More With Our Muay Thai Classes
Are you ready to blend the best aspects of self-defense and total-body fitness training? Well, our Muay Thai Classes in Lawrenceville do just that.
We're helping men and women of all skill levels take on this high-energy discipline in a safe and secure environment. Join us at Gwinnett Training Academy or learn more today!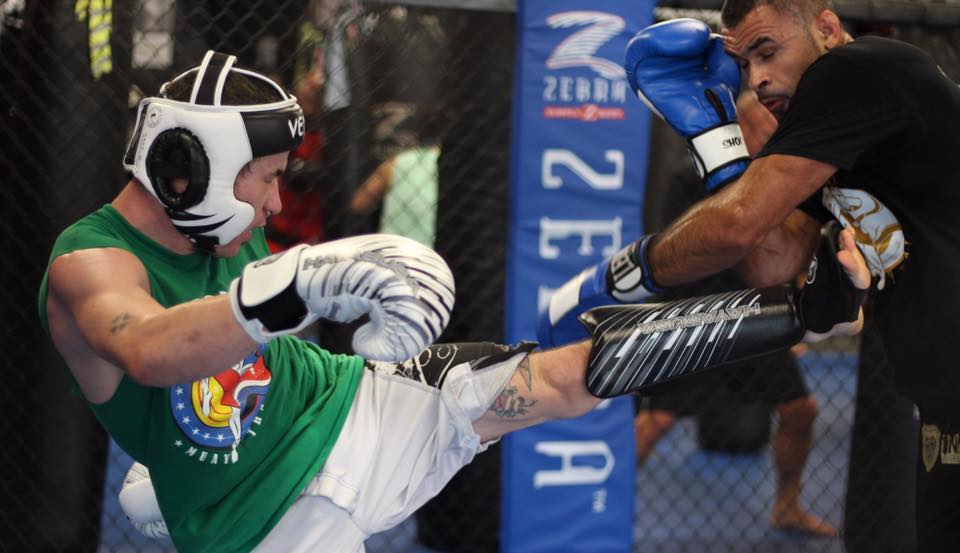 It Might Look Complicated. But Our Muay Thai Training Can Be Perfect For Anyone!
Walking into an advanced Muay Thai class might be intimidating. But at Gwinnett Training Academy, we take that fear away on day one.
We are proud to work with beginners and experts alike, helping you feel comfortable from the get-go and ensuring your safety every step of the way. Our Muay Thai Classes in Lawrenceville teach you how to strike with power and speed, while also challenging your body during a blood-pumping workout.
You can enjoy benefits like:
Improved striking skills with your feet, fists, knees, and elbows
Incredible total-body strength and muscle definition
Boosted cardiovascular health
Unbelievable athletic ability and coordination
PLUS With Our Muay Thai Classes, You'll Join A Family Of Supporters And Coaches
Our first priority with every Muay Thai Class is to ensure your safety. From sparring to skill work, we use safety pads and a controlled environment to help everyone learn and have a blast.
And no matter where your skills are when you get started, you'll enjoy unwavering motivation from day one to challenge your body and your mind and achieve every goal you've ever set.
Our Muay Thai Classes can offer you:
The best instruction in town
High-energy fun every single day
Unwavering support from those around you
A program that is always changing to keep you on your toes

Are You Ready To Get Started? Join Us In Lawrenceville Today For The Best Muay Thai Classes Around!
Muay Thai is one of the most popular classes we offer at Gwinnett Training Academy and we can't wait for you to see why. Take on the best instruction in town and enjoy a support system like you've never seen.
Just fill out the short form on your screen today to learn more about everything we have to offer in Lawrenceville.