Lawrenceville Muay Thai Classes
We Offer Beginner and Advanced Muay Thai Classes
Our Muay Thai program will improve both your offensive and defensive, punching and kicking skills through a series of drills. Prepare to incorporate bag technique, shadow boxing, pad work, and sparring to achieve your martial arts goals. After only a few weeks of Muay Thai you will know how to use your whole body as a weapon through the use of learned technique.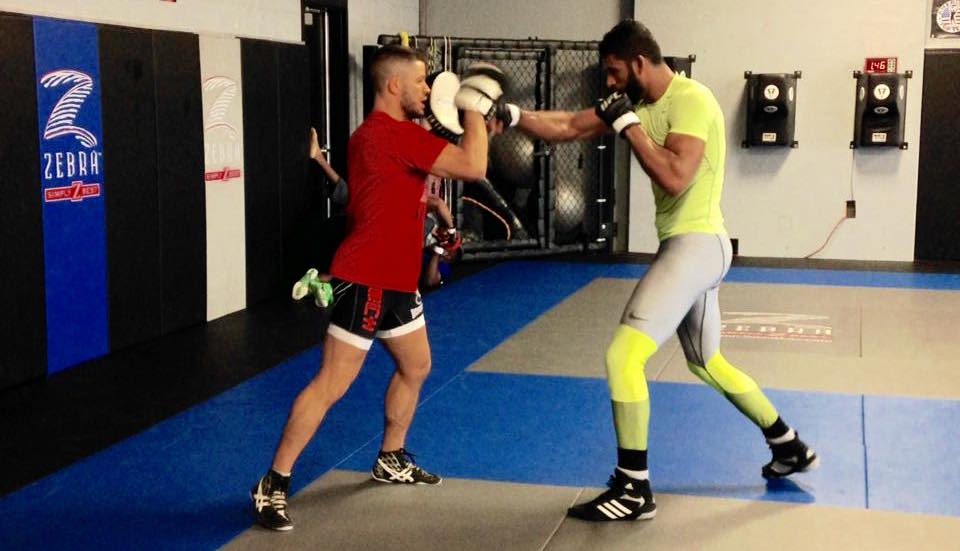 This ultimate work out will train you how to defend yourself in any situation as well as:
Increase your self esteem
Develop your range of motion and flexibility
Sustain incredible weight loss
Provide you with increased energy to take on the day
The History of Muay Thai
Muay Thai is an ancient combat sport from Thailand that uses stand-up striking along with various clinching techniques. Muay Thai is referred to as the "Art of Eight Limbs" because it makes use of punches, kicks, elbows and knee strikes. In recent years, Muay Thai is commonly known as the stand-up training behind many of today's best UFC and MMA fighters.
Start Learning Muay Thai in Lawrenceville Today!
At American Top Team of Gwinnett, no experience is required. We offer Muay Thai classes for beginners and up. The class is taught so that it can be used either as an independent system or as an essential component for integration into a Mixed Martial Art.